2016 Search for Miss Teenage Canada has officially begun!
As a Regional Delegate from east-central Alberta, I have never been to Toronto. I landed at 3:40 PM and I was so excited! I was expecting it to be so hot when I stepped outside but, to my surprise, it was actually more around room temperature.
At 6:30 pm we entered into the 'ballroom name* at the Airport Holiday Inn in Toronto to attend the Opening Ceremonies and the "Meet the Sponsors" party. It was super nerve-wracking but I was so excited to get to know everyone and take a look at all of the sponsors' products and gifts!
The party was soooo fun! We got to eat chocolate, golf, go shopping, etc. all for free! What made it even better was we had fun contests with the golf, we got to meet everyone and get to know one another, and we were treated to pizza and cake. My feet were so sore by the end but it was still so much fun
The room was like a ballroom with carpet on the floor. There were huge windows around the entire room and they were so elegant and gorgeous. They also gave us a good view of Toronto. It was really, really nice.
SWEETS CANADA
Sam Dhutia from Sweets Canada was at the party doing chocolate tastings. Sam made a very informative and delicious chocolate tasting exhibit –  I don't even like chocolate but I definitely loved it! after each sampling he generously gave out gourmet chocolate bars , and or edible flower chocolate bars, however I took a gourmet chocolate bar. Personally, I prefer white chocolate over milk and dark chocolate so I asked for the bar with white chocolate in it. It also contains cocoa-nibs, caramel, and sea salt. It tastes so good!I also was gifted white chocolate-covered cashews called Q'bites. They are also very yummy.
Sweets Canada is on Twitter @SweetsCanadaCA and so is their parent company Q Foods Canada which tweets from @QFoodsCanada
V.P.I. CANADA
There were free designer sunglasses from V.P.I. Canada, one pair for each of us.
I found my pair of Boléro Polarized Square Frame Glasses In the color Blue Turquoise for sale online for $54.99  plus shipping and handling. Thanks VPI Canada – they are honestly so cute and I love them so much!
HASHTAGIO
Hashtagio is a Social Media Aggregator and User Generated Marketing Platform that was at the show collecting all our social media tagged with the #MissTeenageCanada2016  and then projecting it live at the party.  Even better, they make a single feed URL to which our parents and friends can subscribe to follow along in real time as we experience all the different activities here in Toronto.  And the mass of spontaneously issued images and text from all 65 delegates will be archived on this page in the Miss Teenage Canada main site and on the Miss Teen Canada Blog Network / Search for Miss Teenage Canada 2016. It's actually really cool to be able t see all of everyones pictures without having to scroll through 1000 pictures!
NUVANGO
Nuvango created a shareable moment center by offering up some designer clothes. This is a girl party mainstay.
Two days ago our ensemble made a visit to the Nuvango headquarters. They manufacture everything right here in Toronto! It was so cool!
#nuvango #nuvangostyle
ARCHER'S ARENA
At the party there was a bow and arrow (with a giant marshmallow on the pointy end) and we all took turns trying to hit a paper target that was setup in the ballroom.  We all played Archery Tag in Toronto at Archers Arena today! It was so fun!
I felt like Katniss from The Hunger Games, and I know that is typical to say but it is 100% true.
SALLY HANSEN
Sally Hansen provided products for gift bags and I cannot wait to see what they give us! Thank you so much!!
Website: https://ca.sallyhansen.com/
Instagram & Twitter: @sallyhansenca
BRADLEE RYALL GOLF ACADEMY
Another fun exhibit at the Opening Night Sponsors' Party was from Bradlee Ryall Golf Academy which teaches golf lessons at six golf courses west of Toronto. Yesterday we all went to the golf academy and practices techniques like chipping, putting, and driving, and then had a putting competition at the end of our group lessons on two different courses for two ladies golf jackets (which are prizes from SWING active wear) and two beautiful rose bouquets.
At the party there was a live mini golf attraction set up for us to practice our putting. I didn't get a hole in one but it was still fun.
While we were there, there was a tournament for down syndrome awareness and we met Darryl Sittler, a Famous hockey player from the Toronto Maple Leaves
RIMMEL LONDON
Rimmel London provided a surplus of products for the girls' welcome bags. I can't wait to see what they gave us!
Find the team on Instagram & Twitter: @rimmelllondoncan, and on Facebook:https://www.facebook.com/RimmelLondonCanada
BATA SHOE MUSEUM
We visited the Bata Shoe Museum on Tuesday, July 19 at 11:30 a.m. We saw amny cool shoes, but the best by far was one of Shaquille O'neal's shoes.
@batashoemuseum   and they collect images marked #batashoemuseum
Storia PR Inc.
We are especially advised to seek out and introduce ourselves to Daphna and Karen Nussbaum from Storia PR in Toronto. These ladies are part of the 2016 Search for Miss Teenage Canada experience and will be retweeting and amplifying much of the media we make, everywhere we go.
https://www.facebook.com/storiapublicrelations
@StoriaPR,  https://twitter.com/StoriaPR
https://www.instagram.com/storiapr/
Fish'd By EDO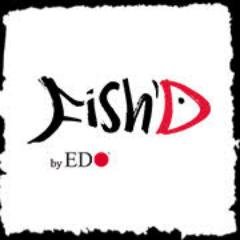 instagram/twitter/facebook: @fishdbyedo
Today after our glorious workout, Fish'd by Edo provided us with delicious sushi burritos. They we so yummy and I wanted more!
YOGEN FRUZ
Provided $15 coupon which we will be giving to the Miss Teenage Canada 2016 prize pack. I love yogen fruz so winning would be so great!
http://www.yogenfruz.com/
https://www.facebook.com/yogenfruz
https://twitter.com/yogenfruz
https://www.instagram.com/yogenfruz/